Our Strategy
Aspyre Africa's main goal is to develop a robust, sustainable and replicable model, which will secure the futures of countless economically disadvantaged young people in Africa. This model is being designed organically, from the ground up, and with full participation of all stakeholders, in particular of its young beneficiaries.
In Senegal, in partnership with Association Jeunesse Espoir (AJE), we have designed 3 programmes in order to achieve this main goal:
The Individual Programme: provides economically disadvantaged young people with individually tailored support, vocational training aligned with the local labour market and access to employment or entrepreneurship.
The Vocational Training Programme: provides educational institutions with support to enhance or expand the training offer to respond to local labour market needs and opportunities.
The Model Development Programme: provides all stakeholders with the tools, training and mechanisms needed to guarantee quality and sustainable services to economically disadvantaged young people.
Piloted, evaluated and refined, each of these programmes will contribute to the development of Aspyre Africa's unique model.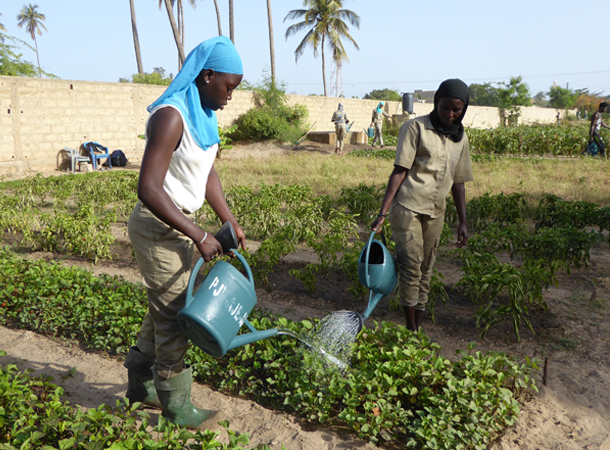 Children living and/or working in the streets
Koranic school pupils (Talibes)
Young people in difficult family situations
Young people in conflict with the law
Guide them
By assessing their own interests and aptitude, and helping them select a suitable career path.
Support them
By providing them with individual sponsorship, mentoring and access to leisure activities to develop their social skills and creativity while raising their social and environmental awareness.
Involve them
By encouraging them to sponsor young people and support the development of new training that meets their skills needs.